The Beer Den
We have 16 taps of rotating craft beer. Always something new to try that is both oxygen and foam free and will stay fresh for days and days. Buy one of our 64 oz growlers or bring in your own to be filled. We offer 32 oz crowler can fills as well. Our coolers are stocked with a huge variety of cans and bottles of craft beer and ciders for everyone's palate. For all you wine lovers, we have a broad selection for you to enjoy.
Newest Arrivals
Amber Ale

Rocky View Brewing - Cochrane, AB

ABV: 5.2%

This dark amber colored beer is full of caramel and chocolate notes which balance the hop bitterness and bring an interesting complexity. It is what you're looking for when you feel a little more adventurous, but still want a classic malty European style ale.
Linton Stephenson Czech Pilsner

Tailgunner Brewing- Calgary, AB.

ABV: 4.5%

A traditional Czech-style pilsner. Its unmistakable rustic character is achieved by way of soft water, decoction mashing, and 100% Czech ingredients.
Journeyman IPA

Common Crown-Calgary, AB

ABV: 6.5%

IBU: 62

A WELL BALANCED IPA WITH A DEEP GOLD COLOUR. BISCUIT AND CARAMEL MALT NOTES LEAD INTO LIGHT TROPICAL FRUIT NOTES AND A HEAVY PINE FINISH.
Peanut Butter Chocolate Milk Stout

Lost Coast Brewing-Eureka, CA.

ABV: 5%

A smooth and creamy midnight black stout. Deep rich sweetness with layers of coffee, caramel, toffee, prunes, raisins, and roasted peanuts.
Happenings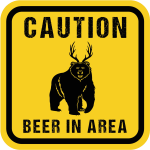 Check our calendar and don't miss out on our wine and beer tastings functions and other special celebrations!