The Beer Den
We have 16 taps of rotating craft beer. Always something new to try that is both oxygen and foam free and will stay fresh for days and days. Buy one of our 64 oz growlers or bring in your own to be filled. We offer 32 oz crowler can fills as well. Our coolers are stocked with a huge variety of cans and bottles of craft beer and ciders for everyone's palate. For all you wine lovers, we have a broad selection for you to enjoy.
Newest Arrivals
Dingle Berry Brown

Born Colorado - Calgary, AB

ABV: 6.7%

This fruited brown ale drinks much lighter than it pours. The tartness of the raspberry and the rich chocolate flavours balance one another for a smooth and sessionable beer.
Mr. Pink

Fallen Timber - Water Valley, AB

ABV: 6%

Honey with apple & raspberry provides a dry, crisp, naturally gluten-free cyser.
Wild Mountain Hefe

Grizzly Paw Brewing Co.- Canmore, AB

ABV: 4.2%

Light with banana and clove flavours. Perfect for the weekend!!
Ring Pop NEIPA

88 Brewing Co.- Calgary, AB.

ABV: 7.2%

IBU: 50

This beauty is a sexy, hazy golden yellow brew that is a tornado of hops, juice and party. It smells like a boozy tropical fruit salad!
Happenings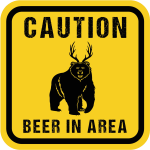 Check our calendar and don't miss out on our wine and beer tastings functions and other special celebrations!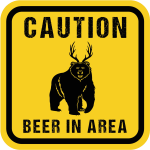 Bring a group and taste some of the best craft beers and wines your palate can handle!